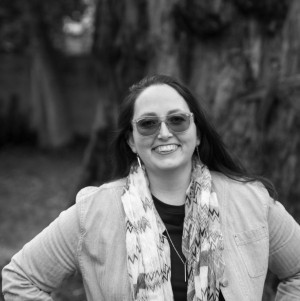 Lainey's drum corps career began in 2002, when she joined the mellophone line of Carolina Crown. Her passion and talent led her to march with Atlanta CV during the 2005 and 2006 seasons. Recognizing other avenues in the activity, Lainey transitioned into teaching roles and served on the teaching staff of Teal Sound in 2007 and 2008.

In 2009, she took her organizational skills and dedication into tour management. From 2009 to 2011, she was the Tour Director for Teal Sound and then from 2012-2013 for Boston Crusaders.

Lainey assumed the Associate Director of Performing Ensembles role for YEA! from 2014-2015. In this capacity, she contributed to the development and success of performing ensembles. After her time with YEA!, Lainey returned to her roots and family at Atlanta CV, taking on the role of Operations Director for 2016 and 2017.

Lainey's profound understanding of logistics and operations within the performing arts extends beyond drum corps. She has amassed over a decade of experience working with esteemed organizations such as USBands and the Florida Federation of Colorguards Circuit.

Lainey has been with BD Performing Arts since 2018, and since then resides in the beautiful North Bay area with her husband, Gerry, and two daughters, Zoey and Rhalyn. When she's not immersed in the world of drum corps and performing arts, Lainey finds solace in her collection of horror movie memorabilia.