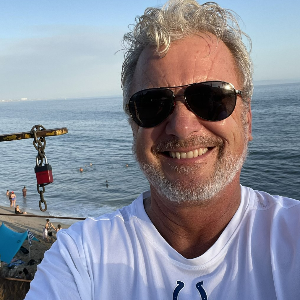 Pat Seidling serves as Corps Director for the A corps, a role he took on in 2014 after serving as System Blue Educational Events manager from 2008 thru 2015.

Pat came to the Blue Devil family in 2007 after a long career as a member, instructor and director for Midwest-based drum corps including the Sundowners, Pioneer, Madison Scouts, Southwind and Phantom Regiment.

Awarded the DCI Director of the Year Award in 2003, Pat was the Director of the Phantom Regiment from 2001 through 2006, overseeing one of the activity's great rebuilds. Prior to his work at Phantom Regiment, Pat was the Director of Southwind, leading them from inactive status to 13th place in DCI World Class in just 2 years.

Pat has been an active adjudicator, adviser and clinician for drum corps, bands and indoor drum lines across the USA and in Holland, Lithuania, Brazil, Mexico, Guatemala, Malaysia, Taiwan and South Africa.

A graduate of Louisiana State University and a former classroom teacher, Pat also works in the apparel industry and is often called on to serve as a wardrobe and technical adviser for film, commercial and television productions, including the hit TV series "Glee!".

Pat lives in Los Angeles with his lovely wife Tamee and has three grown children and 4 grandchildren.